Here we have three classes taught by
Miss Latimer, Miss Mundy and Miss Finney.
Miss Finney's Year 1 Timetable
This half term we will be learning about the RMS Titanic. We will explore the ship's timeline from its construction to the devastating sinking in 1912. Within this, we will investigate the materials used to build the Titanic and investigate their buoyancy, research the passengers and staff on board and explore the Titanic's intended route across the Atlantic Ocean.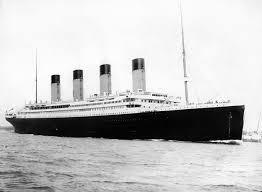 Helpful resources!
Please find below some helpful resources that you may use with your child at home.
Year 1 & 2 Common Exception Words
These are words that cannot be sounded out phonetically and children need to be able to read and spell off by heart.
These are phonics sound that your child will be learning in school to help them read and write. You could use these sound mats to play games at home such as snap or even have your child look for items around your home that have these sounds in them and ask them to write it down.
This is a technique your child will be learning at school to help them move onto joined up writing as they get older. Each letter stars with a 'flick from the left'.