Friends of Christ Church
This is where you can find us on social media......
Friends of Christ Church, Chadderton on Facebook for updates on events.
Email info@christchurch-chad.oldham.sch.uk if you have any fundraising ideas
or anything else you would like to share with us
About Us
We have an active school support association organised by an enthusiastic group of parents. Friends of Christ Church runs a wide variety of fund raising events such as end of term discos, summer and Christmas fairs, story nights, film nights and many more activities to further improve our school and to help bring our community together. We raised over £4000 to support our children's learning in the last year! New parents are always welcome in the group; whatever your skills or talents, we need you! Please contact school if you would like to get involved in this worthwhile activity.
Please visit this page regularly as we will publish advance details of all of our activities here.
PTA Constitution
We have adopted the PTA constitution via PTA UK. The key roles are elected and appointed each year in March. Please take time to read the constitution and roles below. If you wish to be considered for one of these roles please speak to Mrs Holroyd via the school office. Thank you.
Fundraising update
Each year the school will have a key focus for fundraising which is linked to enhancing our children's learning.
We are always looking for new members to join us and bring new and exciting ideas to the table.
Volunteers
Whether you attend every meeting or simply help out once or twice throughout the year, all help is very welcome. We always need volunteers - no task is too small! E-mail info@christchurch-chad.oldham.sch.uk to add yourself to our volunteer distribution list.
From all of us at the PTA, we look forward to another great year of community, fundraising and fun!
Below and right are just a couple of the items we have fund raised for.
Our defibrillator in a prominent place just in case of emergency. Lets hope it never gets used.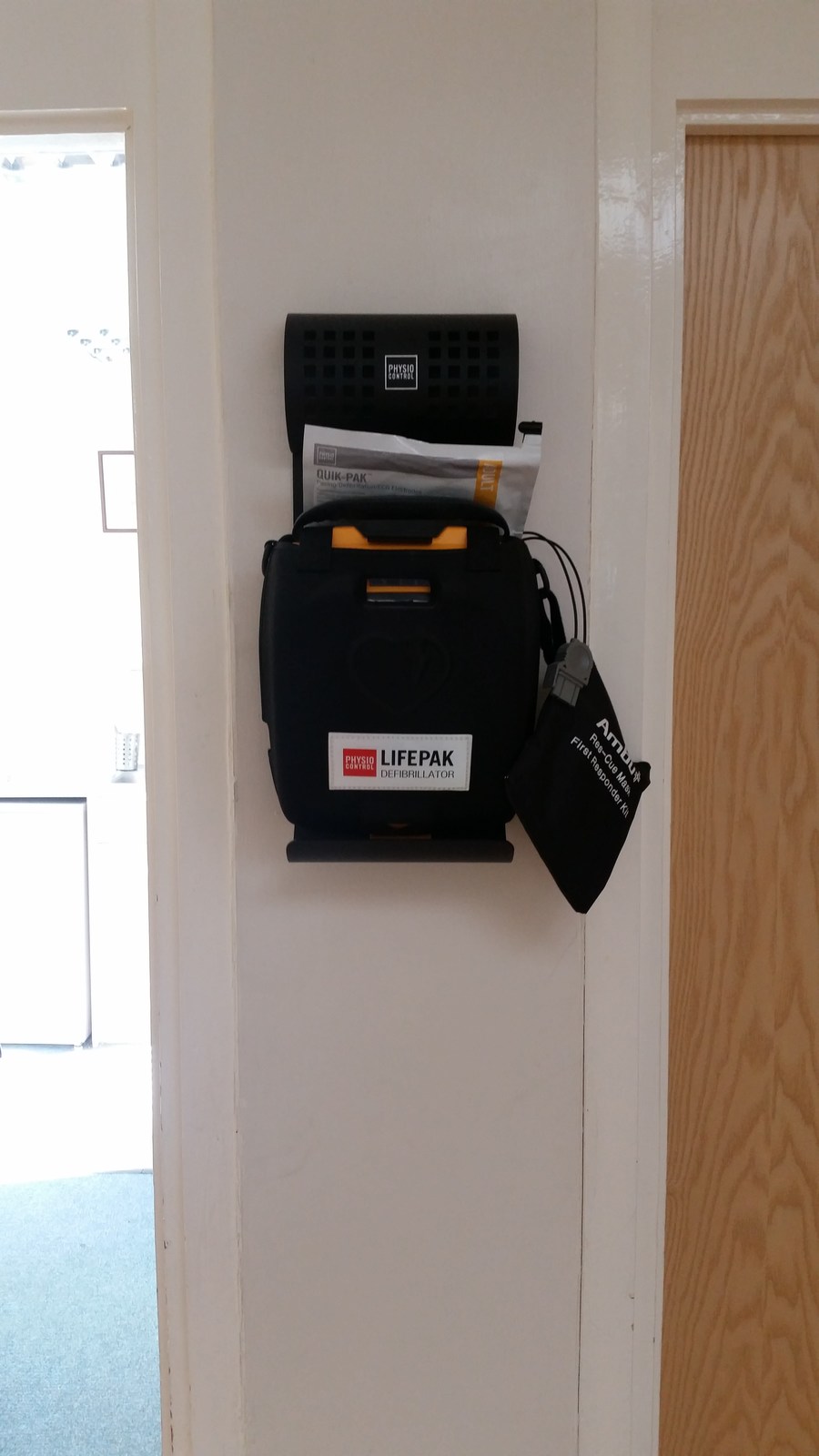 School Disco dates coming up in 2020/21:
There are currently no set dates for school disco's due to the current pandemic.
2019-20 Money raised and spent:
October disco: £300
Christmas disco: £300
Christmas Fair: £1,093
February disco: £183
Chocolate bingo: £246
Dates for the diary:
Due to current circumstances we are unable to arrange events.
As soon as we are able to do so safely, this page will be updated.