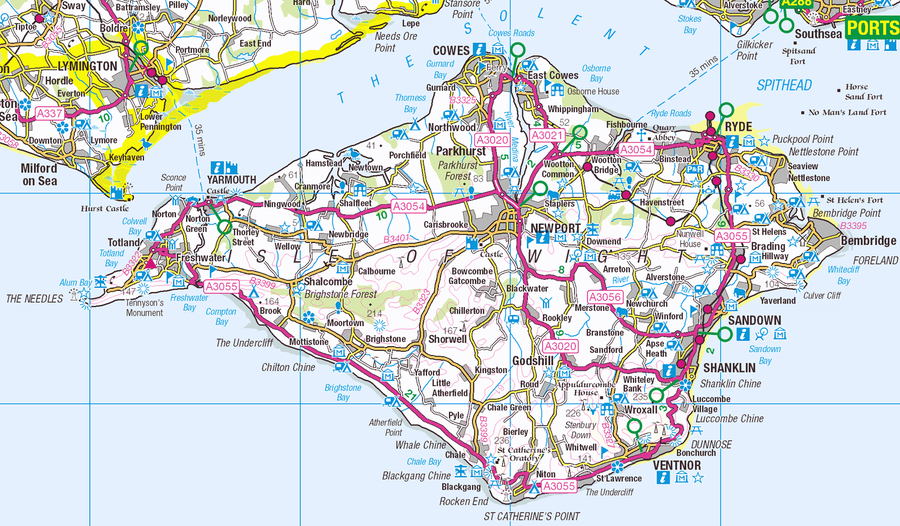 Monday 16th May
Hello from the Isle of Wight. We started out very early this morning and left school at 6.30am. We have a lovely new Mercedes coach that is very comfy and a lot of us had a good snooze on the way down to Portsmouth. The sun was shining as we went onto the ferry and it stayed warm as we headed to Bembridge lifeboat station. We learnt all about keeping safe at the seaside and saw the amazing lifeboat which cost 2.4 million pounds. Tomorrow we visit Osbourne House and we go on the steam railway in the afternoon. Good night from the IOW.
Tuesday 17th May
Greetings from the Isle Of Wight . We are now at the end of another amazing day on this exciting Island. To start with we woke up at 7am to be greeted by the enticing smell of a cooked breakfast. After that , with full tummies we went by coach to Osbourne house where we had a nice morning exploring one of Queen Victoria's favourite residences. After a picnic lunch outside we then had a ride on a steam train and learnt about how these amazing locomotives work. Finally after fish and chips for tea we had a competitive (very competitive in the teachers lane) game of 10 pin bowling. We are now on our way back to the hotel for hopefully lots of well earned sleep. We will update you further tomorrow. Night !
Wednesday 18th May

Good evening from the Isle of Wight.
Well, we woke up to rain this morning and there was a lot of it! We got onto the coach with our rain coats on ready to visit the Needles Old Battery. When we arrived we had a 20 minute walk to get to the Needles. We were greeted by our guides who told us all about the Old Battery and the soldiers who used to work there. We also got the chance to look at The Needles. It was very cold and blustery but we managed to stay dry. We then headed down to the sand shop to spend some money!

Next we headed to the coast for our fossil hunt. We met Flick who told us all about fossils and showed us some really interesting finds. Then we headed off to the beach to do our own hunting. We managed to find three dinosaur bones and everyone found some sort of fossil.

We are just getting ready for a mini talent show, we should all sleep tonight!

Night from us all.