Welcome to Christ Church C of E Primary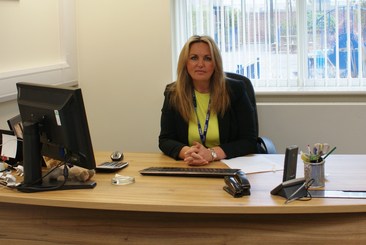 Debra Davies (Headteacher)
Dear Parents / Visitors
I am delighted to welcome you to Christ Church website and hope you find what you are looking for. If you are unable to do so please don't hesitate to contact school and we will aim to provide you with the details.
Christ Church Primary is a voluntary aided Church of England School for children aged 4 to 11. We are committed to providing a high standard of education and also to sharing the Christian faith in such ways that children recognise it's worth. We see learning to be at the heart of everything we do and our vision is that all learners become successful in what they choose to do. The school is at the heart of the community, where children really matter and every child's ability is recognised, developed and rewarded. We nurture our children through guidance and support and endeavour to help them succeed on their learning journey.
We are an Ambassador school for ECO and pride ourselves on the work we have done to look after the environment and also supporting other schools. The arts and physical education we offer are something to be proud of at Christ Church. Our children have a love for music and drama and it is embedded throughout the school as you will see from our talent shows, spring concerts and end of year productions. We offer a wide range of physical activities both within the curriculum and through extra curricular clubs to promote our children's health and wellbeing.
I feel extremely privileged to be the Headteacher of our wonderful school where we celebrate successes in all areas. Our aim is to make our children happy, respectful and life long learners who are well prepared for the next stage in their life.
Thank you for visiting us!
Headteacher
Debra Davies