Special Educational Needs and Disabilities (SEND)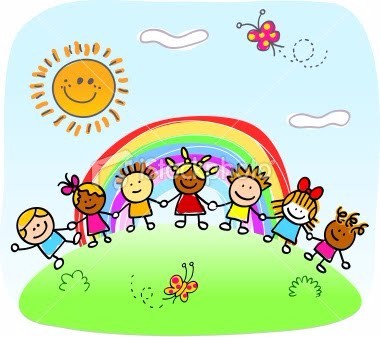 Here at Christ Church it is our aim to ensure your child receives the best education possible. Our high quality teaching is aimed to include a variety experiences with a range of resources to help all pupils to learn. Staff are highly trained to address a range of learning needs and expertise is shared.
Schools and other agencies can help most children overcome their difficulties quickly and easily, but a few children will need extra help for some or all of their time in school.
This means they may need additional support with:
· reading, writing or mathematics
· understanding written and verbal information
· knowing how to express themselves
· understanding others
· help in organising themselves
· sensory perception or physical mobility
· managing their behaviour
· making friends or relating to adults
Regular diagnostic assessments tell us how much progress is being made and inform us of the next steps we need to take to help children progress further.
At times we may find that a pupil is continually finding it difficult to grasp concepts or is showing that they require more help to access the curriculum. On these occasions, immediate steps are taken to help them to succeed. This might be extra tuition or an intervention led by a member of staff. Support in class may be necessary. If this is the case, we are fortunate to have an excellent team of teaching assistants who work closely with teaching staff to guide and support our pupils. The impact of extra support will be measured to show progress and impact.
We work closely with other professionals who help us to assess, set targets and address needs. SEN support services such as Oldham's Quality and Effectivness Support Team (QEST), Oldham Educational and Child Psychology Service (ECPS), Oldham's Early Help Team and Speech and Language Service as well as Chadderton community nurses who all offer a point of contact or support if required. If we feel it is necessary to contact outside agencies such as these we would only do this with your agreement and permission.
If you are concerned about any aspects of your child's education or need to inform us of anything that might effect their ability to learn, we welcome your comments and will do our best to take the necessary action in order to ensure they achieve their full potential. We will also continue to keep you informed and support you as much as possible with regular progress meetings.
Below is a brief description of the documents we may fill in and discuss with you. Clicking on the links in red take you to examples of the documents and websites that may be useful.
Provision Map - All children on our SEN register have a provision map that shows the type of support they may receive. Please click on the link 'Provision Map' below to see an example:
Impact Study - This document is completed when a child participates in an intervention to record the progress they have made.
Please click on the link 'Impact Study' below to see an example:
PEEP (Personal Emergency Evacuation Plan) - Some children may need special care and attention when evacuating the building in an emergency. For these children arrangements are made to meet their needs so they may evacuate safely along with everyone else. These arrangements are documented on the PEEP form and shared with parents and staff.
Parent Consent Form - If we believe your child may have special educational needs and we think it is necessary to involve outside agencies we will first ask you for your consent.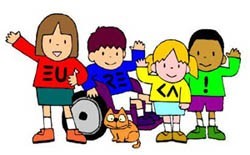 NEW ARRANGEMENTS FOR SUPPORTING CHILDREN AND YOUNG PEOPLE WITH SPECIAL EDUCATIONAL NEEDS AND DISABILITIES
On 1st September 2014, the Children and Families Act 2014 introduced a new framework for children with special educational needs and disabilities (SEND) representing the biggest shift in SEN for 30 years.
All Local Authorities are required to publish information on 'The Local Offer' about all SEND services, along with details of any eligibility for specialist services and a signpost to support for those who do not meet thresholds.
Please click below to see the local offer:
Local Offer - A Guide for parents and carers
If you wish to discuss your child's support programmes please do not hesitate to contact Miss Mansfield (SENDCo) or Mrs Haigh (Deputy Headteacher).
Please click the link below to view the school's full SEND Information report:
When your child is ready to move on from primary to secondary education please consider the information on the leaflet on the link below:
Transition - parent questions to ask
You may also access the following website for advice and support:
Oldham Council directory of services
Further information can be found on the links below: